This past August, Doug and I ventured down south to the happiest place on earth—Disney! We planned to take this trip as a one-year anniversary trip (just a bit early). Doug had been to Disney once as a child, and I had visited briefly for a work trip in 2012 (which doesn't really count because we hardly got to see any of the parks).
So needless to say, I was super excited.
We couldn't have planned our trip without the tons of help we received from our excellent travel agent, Deb from DW Destinations. Thanks to her planning and preparing for our trip was a breeze. She was seriously a lifesaver. A lot goes into planning a Disney vacation, from choosing a resort to making dinner reservations to booking fast passes (sometimes months in advance). She made our first time planning a trip seamless, and we cannot thank her enough.
We went with her personal favorite resort and spent five days and four nights staying at Disney's Port Orleans Resort Riverside, which is only about a ten-minute drive from most parks.
In a nutshell, it was amazing!
It was August when we visited, so it was definitely hot which made all of the walking even more exhausting. Seriously, you will have no problem hitting your daily step goal. But it was 100% worth it.
During our short stay, we were able to visit all four parks, while even taking a day to make a pit stop The Wizarding World of Harry Potter.
While I could go on all day about the rides we rode and shows we saw, I'll try to sum it up by telling you some of my favorites from the trip.
Favorite Park: By far Epcot! Visiting Epcot made us want to travel that much more! It was so cool to catch a glimpse into the different cultures and get a taste for the food and drinks around the world. Doug successfully drank around the world, and I made it nine of out the eleven countries.
Favorite Thrill Ride: Rocking Roller Coaster. We almost didn't go to Hollywood Studios, but I'm so glad we did because this was the best roller coaster! The twists and turns and lights, not to mention the music blaring through the speakers, were such a cool experience.
Favorite Non-Thrill Ride: Kilimanjaro Safaris at Animal Kingdom. I loved seeing all of the animals, especially my favorite—the giraffes!
Favorite Show: Monster's Inc. Laugh Floor at Magic Kingdom. If you're ever in Disney, this show is a must-see. It was SO funny. Doug and I were both crying from laughing so hard.
Favorite Park Essential: Fanny Pack. I rocked my Work For Your Beer fanny pack the entire trip. It was a life-saver. I will never make fun of anyone wearing a fanny pack ever again.
Favorite Accessory: My Minnie Mouse ears, of course! They're glittery and cute and so fun to wear around all of the parks.
Favorite Memory: Happily Ever After Fireworks at Magic Kingdom. This was the absolute best and everything I wanted out of our trip to Disney. I was awe-struck while watching the fireworks and light show at the castle. If this were all I saw and did the entire trip, I would have left happy.
Here are some highlights of our trip!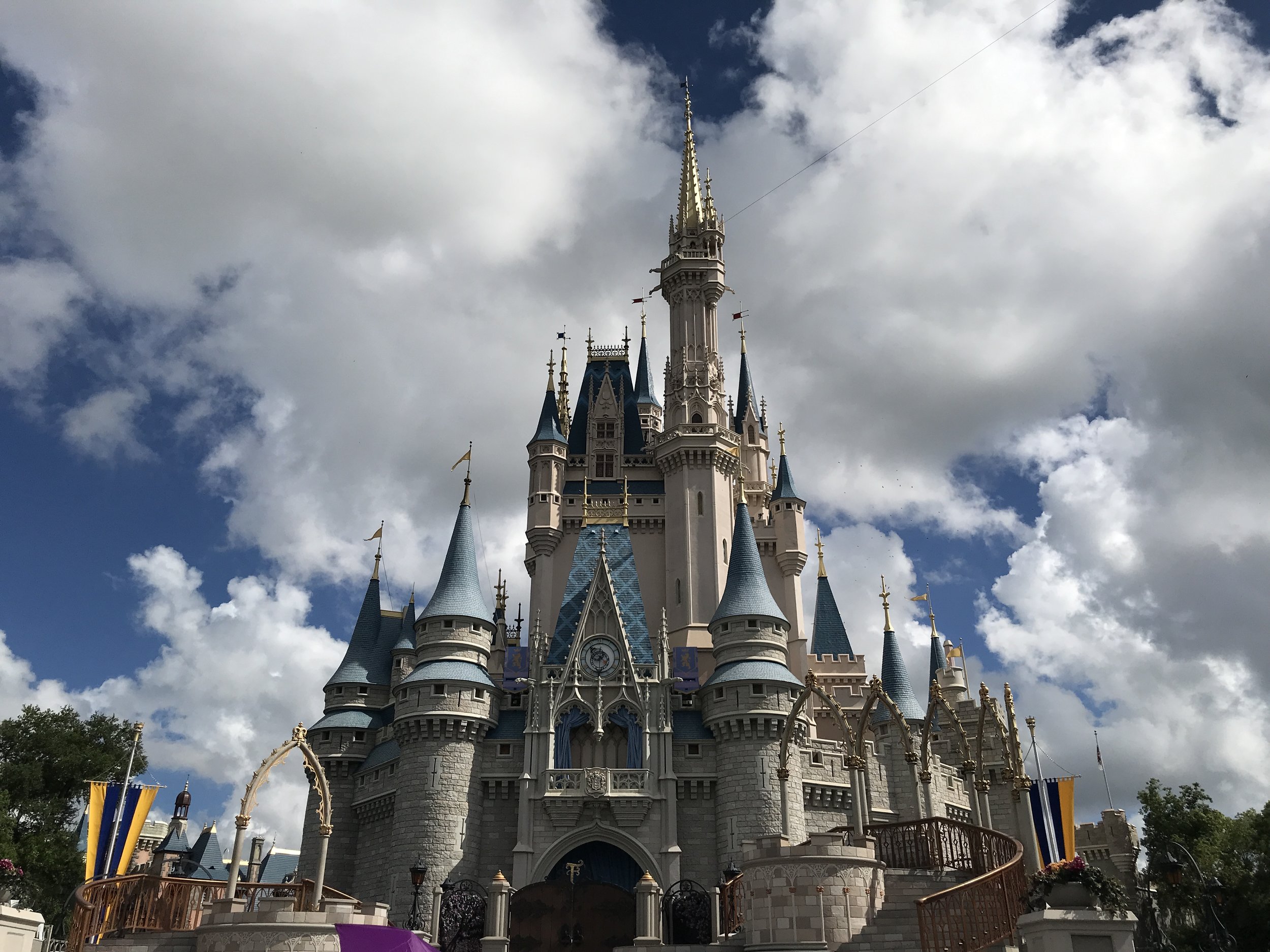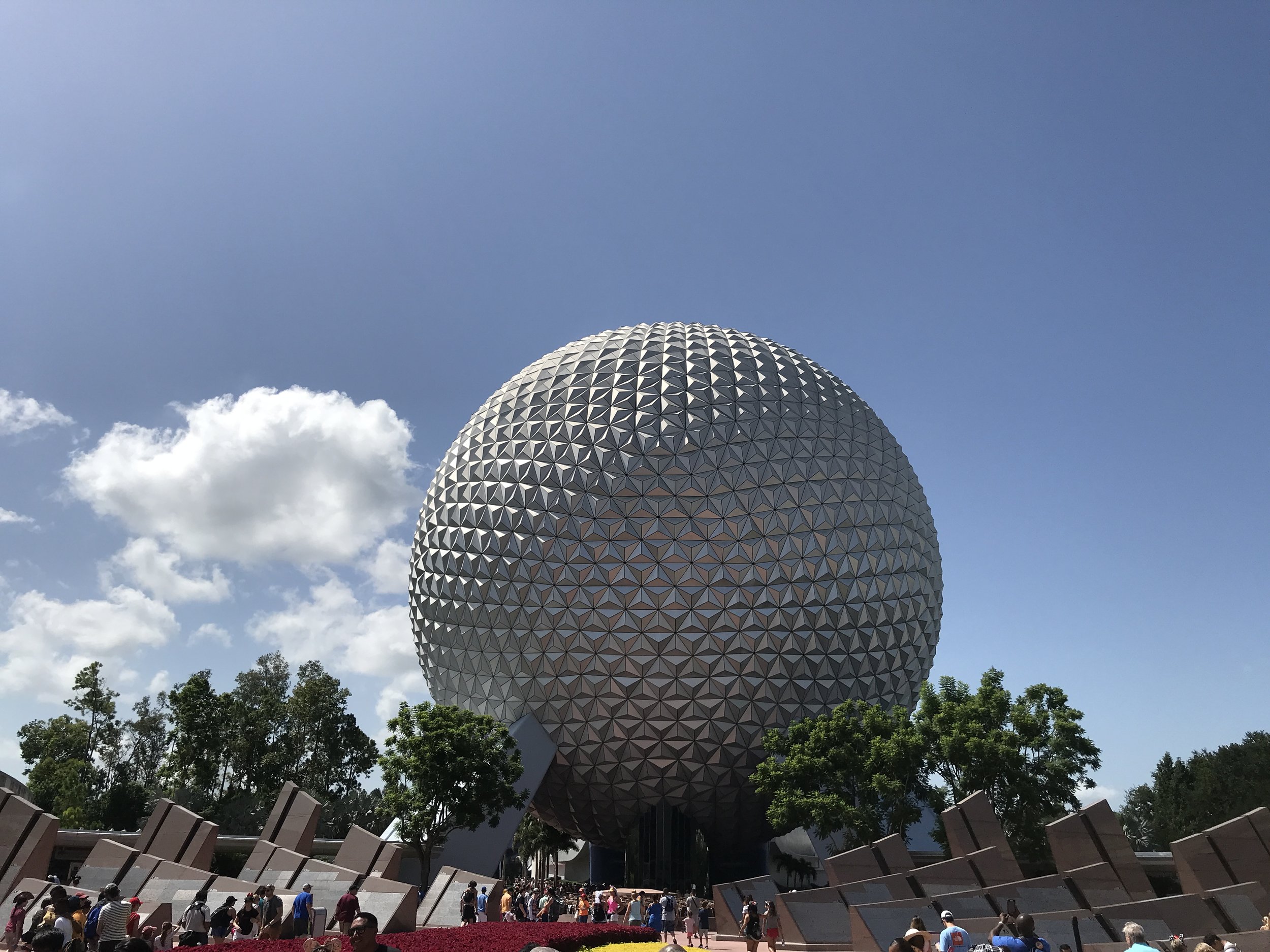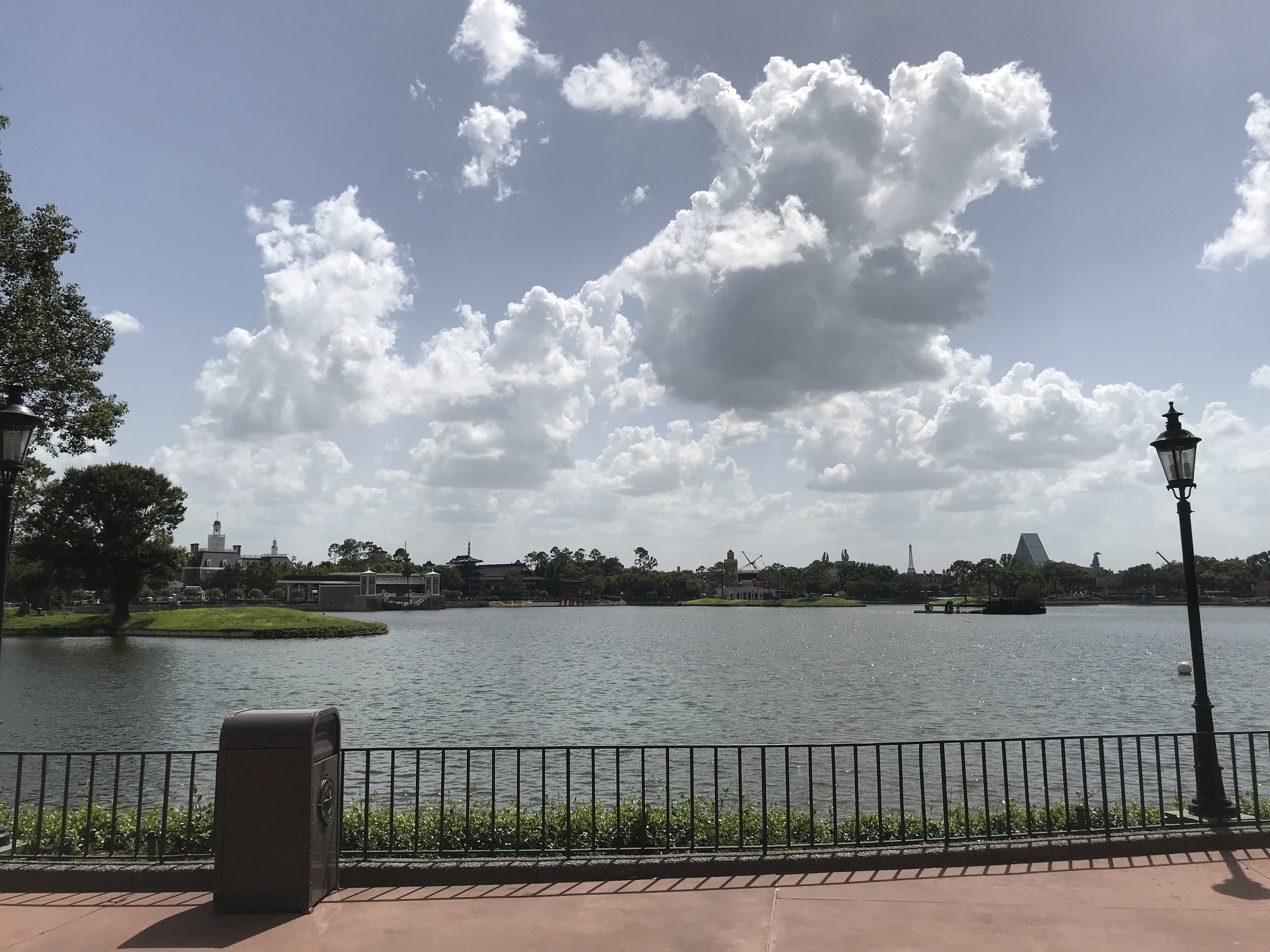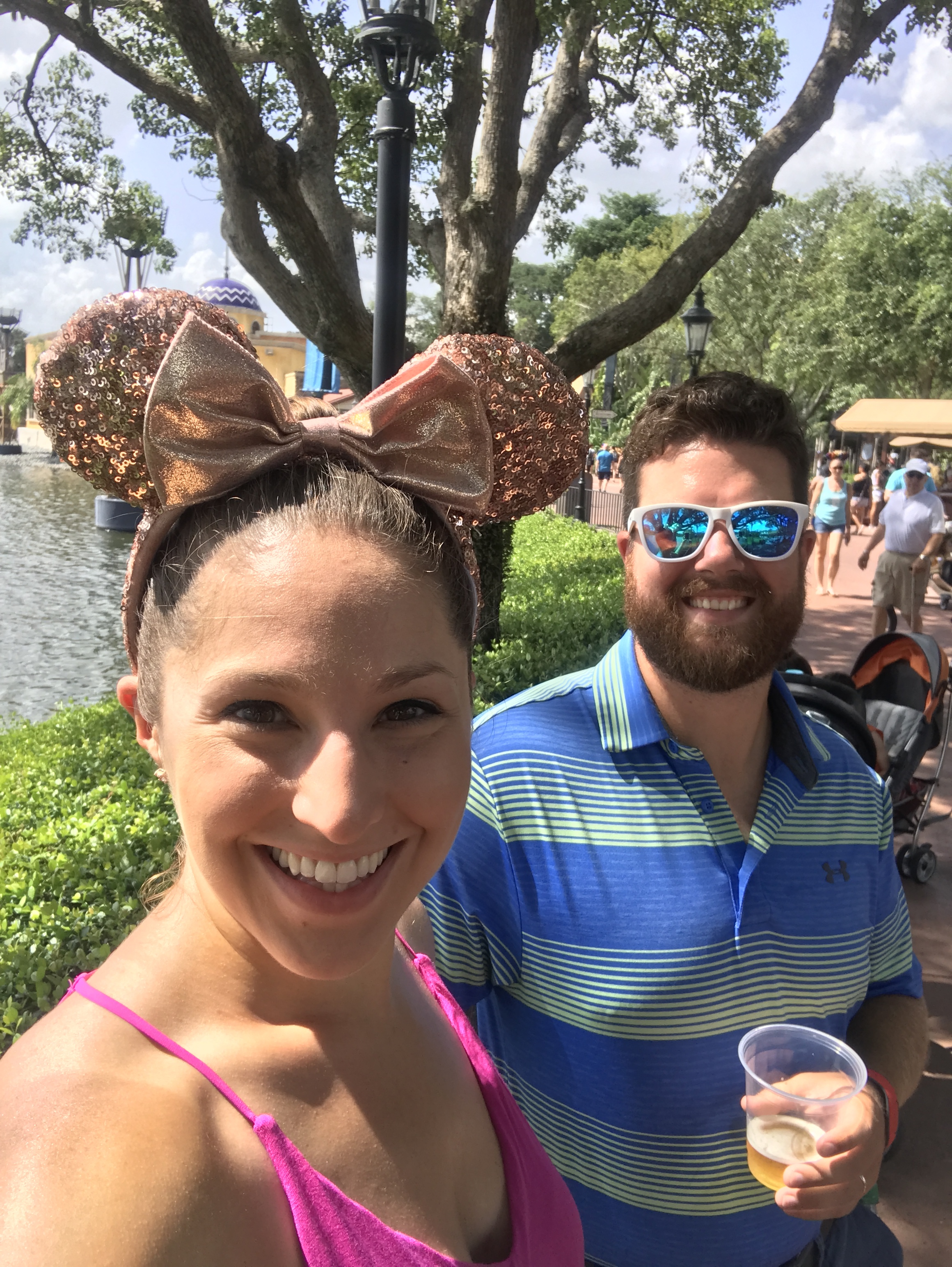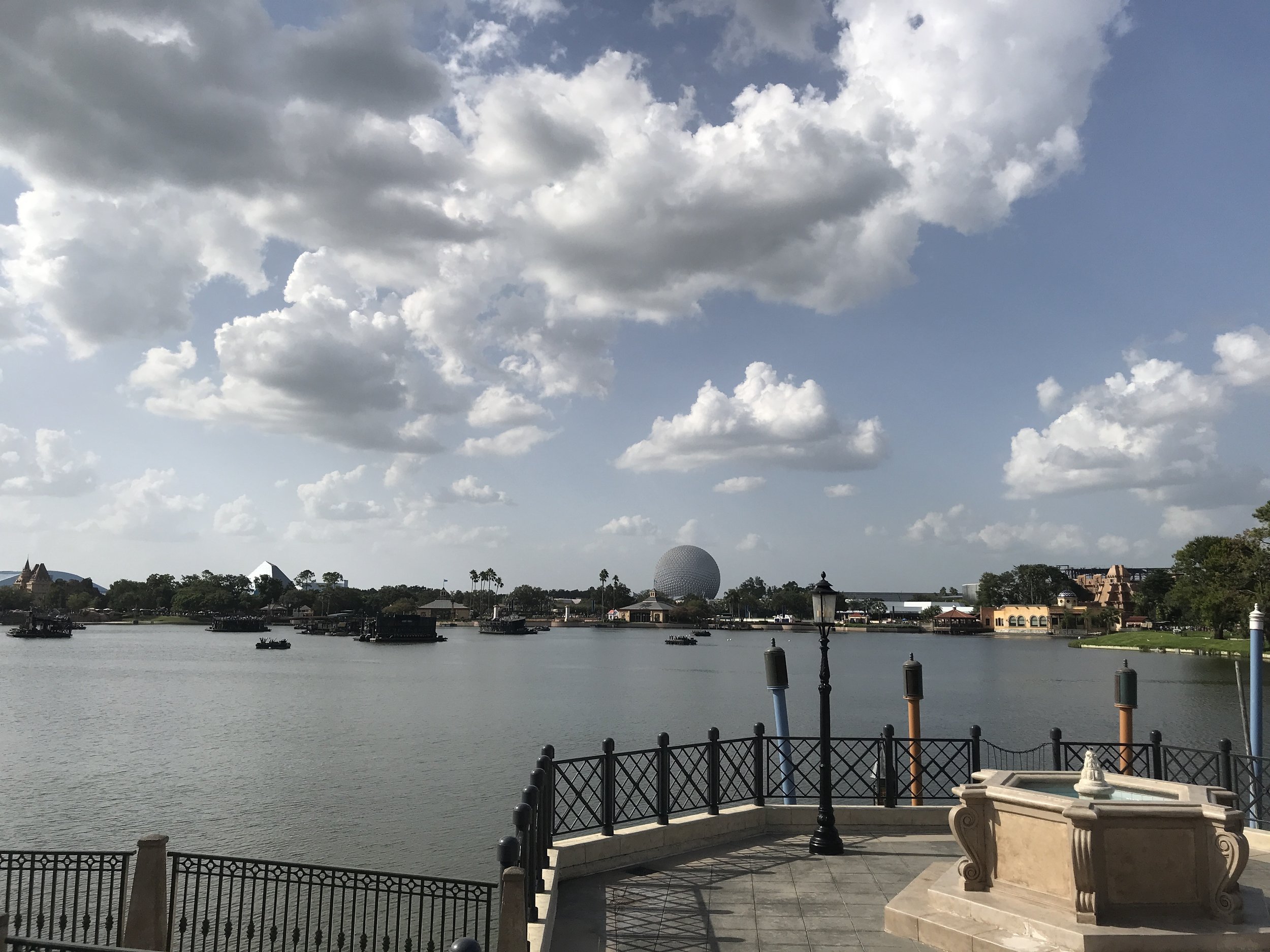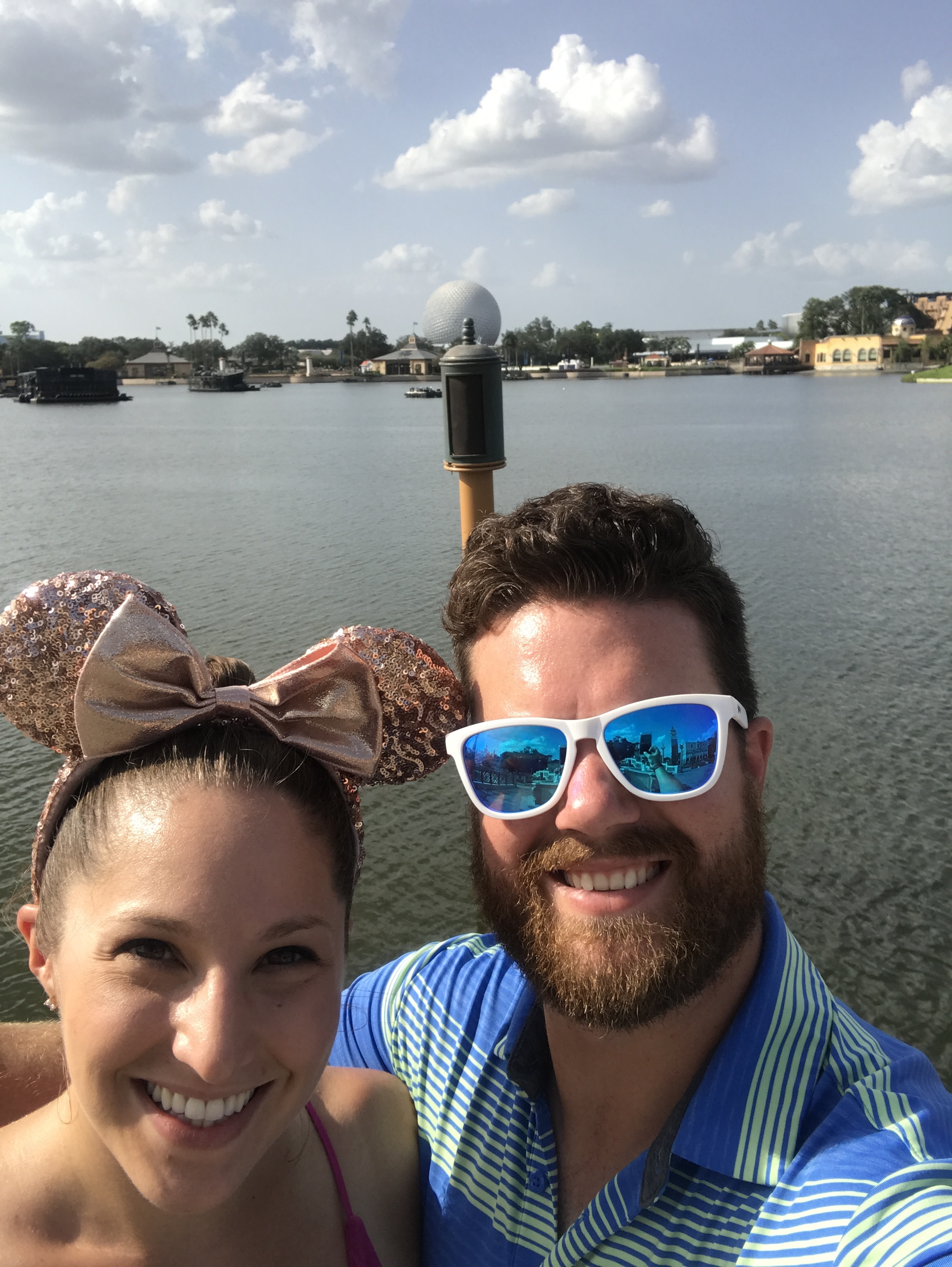 Have you ever been to Disney? What was your favorite part? Let me know in the comments!